CONSTRUCTION & COMMERCIAL LITIGATION​
Southwest Florida business owners, developers, and contractors trust Maglio Christopher & Toale Law Firm to represent them in complex business litigation. For decades, our attorneys have tried, mediated, and arbitrated commercial disputes involving a wide range of industries.
Our clients get personal attention and aggressive representation to help them resolve conflicts in the most time-efficient and cost-efficient way possible. We provide each of our clients with a comprehensive litigation plan so they always know what to expect.
We understand that business is your priority. Representing your business is ours.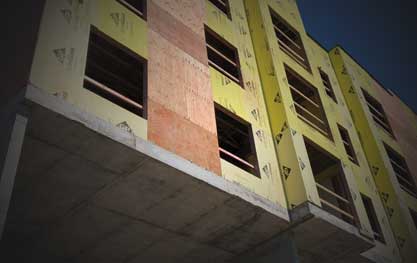 Construction Law
Construction projects are complex by nature. You're working with developers, builders, contractors, subcontractors, investors, and buyers. That can make litigation complicated. Our attorneys will use the latest technology to efficiently manage the details of your case. We have a strong trial track record of success in getting our clients the best outcome in residential, commercial, and public works litigation. We understand that in construction, time is the priority. Additionally, we work quickly and efficiently to resolve disagreements so you can move forward with building your business. However, we are also trial lawyers, and when a resolution isn't possible, we can effectively and aggressively take your case to trial.
Contact Us For a Free Case Review
Our attorneys will speak to you about your potential claim, and decide if it is something we are able to help you with.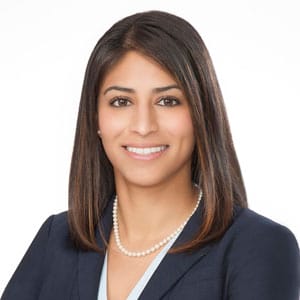 Christina Unkel
Ms. Unkel's experience includes handling complex commercial civil litigation matters, multi-million dollar settlements, administrative hearings with state entities and addressing telecommunication issues. Prior to joining the Maglio Christopher & Toale Law Firm, Mrs. Unkel held positions with a large civil litigation law firm and a boutique construction and commercial litigation practice.
Pamela Levinson
Pamela Levinson is an experienced attorney with a background including complex business litigation and investigations and compliance. Ms. Levinson's practice focuses on construction law and government contracts litigation. Her extensive background includes complex commercial litigation, class-action, contracts, national security, civil and criminal investigative matters, and patents, among other areas.
Jennifer Maglio
Ms. Maglio began her legal career in the public sector as an Assistant County Attorney for Sarasota County, Florida. At Sarasota County, Ms. Maglio litigated a variety of matters including land use, civil rights, and employment law actions. As part of her duties in the County's litigation section, Ms. Maglio prepared appellate amicus briefs for the Florida Association of Counties and Sarasota County on local government issues being argued before the Florida Supreme Court.
Lloydann Wade
Lloydann Wade represents clients in the Firm's Consumer and Business Litigation practice. Formerly an Assistant State Attorney, Ms. Wade has extensive experience in courtroom trials and settlement negotiations. She worked in procurement & non-procurement contract approvals for government products and services.