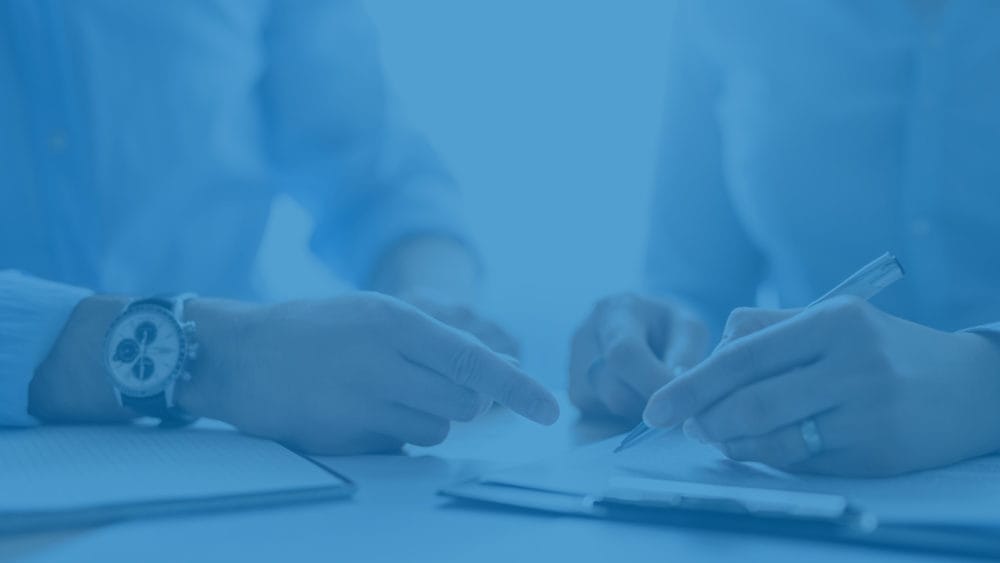 5 Things to Know About Requesting an Equitable Adjustment
5 things to know about requesting an equitable adjustment
Adapting to change is key as a business owner. The unexpected rise in costs from covid, inflation, and supply chain issues can eat into your profits. There are options for you to still make money off your government contract. A great solution is a Request for Equitable Adjustment or REA.
What is a Request for Equitable Adjustment (REA)?
A request for an equitable adjustment is a tool that lets you make back the money you've lost to unexpected costs on your government contract.
Is there a time limit to to submit a Request for Equitable Adjustment claim?
Timing is everything. In most cases, you only have 30 days to submit an REA.
How do you submit a Request for Equitable Adjustment (REA)?
To submit a Request for Equitable Adjustment you need to write a letter to your contracting officer detailing exactly why you need a price adjustment on your contract.
Is a Request for Equitable Adjustment always approved?
Don't expect it to be a cakewalk. REA approval isn't guaranteed. Your letter of REA needs to be thorough. That's why you need effective representation to stand your ground for your contractual rights. Mctlaw will lead you through the negotiation process to give you the highest chance of success.
Can you add interest lost for monies you would have been paid?
You've already lost profits. Mctlaw wants to make sure you don't lose anymore and win back what you've lost. Our firm has your end game in mind. Our attorneys find every opportunity to recover costs. You may even be reimbursed for your legal fees with an equitable adjustment. Our firm helps you make a profit again.
HAVE MORE QUESTIONS? WATCH THE VIDEO BELOW: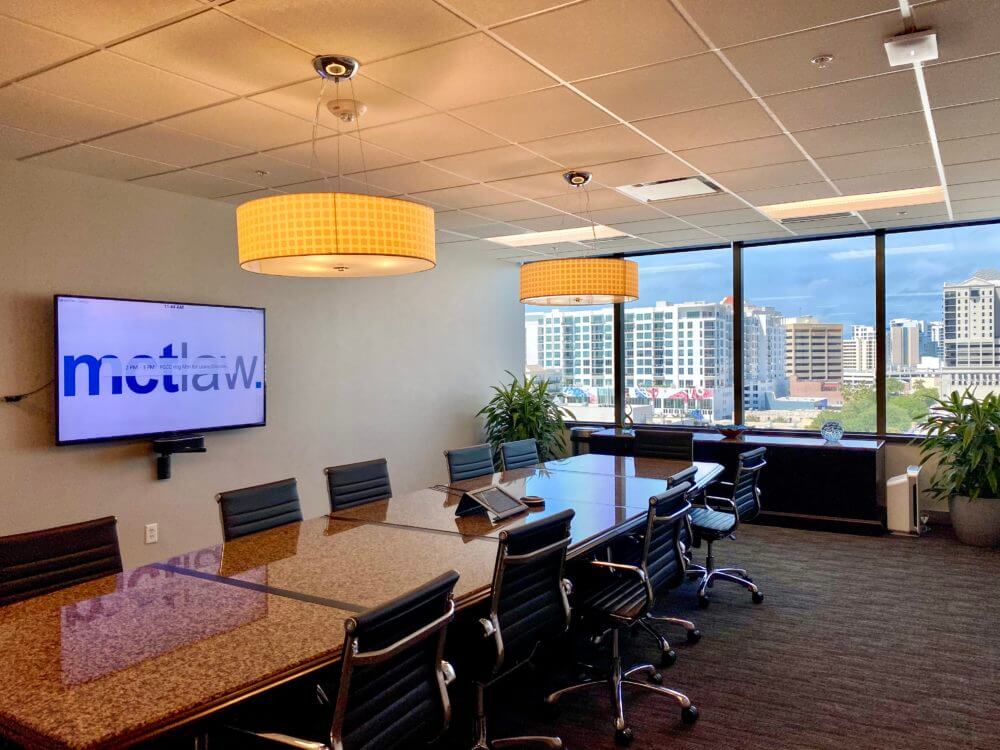 TALK TO OUR LEGAL TEAM
Find Out If You Have a Claim
When might a Request for Equitable Adjustment (REA) be needed?
The government has added work not agreed upon to your project. Unchallenged increases in project scope, even small ones, can destroy your profits.
Inflation. The cost of goods went up since you started the project.
Complications from COVID-19 that led to supply chain issues, such as soaring demand, increased shipping costs, port delays, product shortages, and a decrease in workers.
Unexpected situations delayed your project completion date. This could include supply chain disruptions, your workforce is out sick, or the government changed the scope of your project, which added time needed to complete it.
The government caused delays, like failing to approve part of the project in a timely manner.
All these issues end up eating away at your profits. You're entitled to an equitable price adjustment to make up the money you have lost. Let mctlaw do the heavy lifting for you and guide you through the process.
The Process: How does a contractor request an Equitable Adjustment (REA)?
First, there is the preparation for an REA. What you need:
Gather key documents, which detail your contract terms.
Any correspondence with the government asking for unplanned work or causing unnecessary delays.
Any cost estimates the government scope increase or time delay caused.
Mctlaw can analyze this information, break down where the government violated the contract, and tailor a legal strategy to give you the best chance for approval. Let our attorneys do the hard part of writing the formal letter to your contracting officer (CO) required for an REA.
Next Steps: Submitting the Letter for Your Request for Equitable Adjustment Proposal
Mctlaw submits the letter for REA to the government and follows through with proactive and effective negotiations.
The government should respond to your request for equitable adjustment within 60 days. It's important to have legal representation during this process so the government knows you can escalate a denied REA to a claim if necessary.
A Request for Equitable Adjustment is not a claim. It becomes a claim when a denied request is appealed.
What to Do If You Receive a Request for Equitable Adjustment Denial Letter?
If the government denies your request, then you have a right to file a claim. There are two paths you can take when filing a claim. You can either bring it to the agency's appeal board or bring it to the Court of Federal Claims.
The agency's appeal board may not be your best avenue, given that you would be taking your claim to the party that rejected your Request for Equitable Adjustment in the first place.
The other option that may give you more favorable results is taking your claim to the Court of Federal Claims (CFC). Mctlaw specializes in litigating in the Court of Federal Claims. Filing in the CFC could be beneficial since they are an unbiased, outside party. What makes our firm unique is our extensive knowledge and experience in the CFC. Find out more on why filing a claim in the CFC is beneficial.
Contact Us Now
My experience with mctlaw for my hip claim was remarkable, I found the communication to be outstanding. I also felt they did an excellent job setting expectations and then delivering on those stated expectations. From net amount, timing of the settlement, how much each related party would receive etc. they were outstanding. I would highly recommend them. They are very professional and set the bar in vaccine injury practice.
L.S
Client
Five stars for mctlaw! Paralegal Leslie Williams did an outstanding job communicating with us and keeping us informed. Thanks for all the help.
M.H.
Client
I am excited to be receiving my final payment so I can put all this behind me. I am really grateful to everyone who played a part in getting me this well deserved settlement as my life has been negatively impacted over the years.
M.B.
Client
We cannot thank you enough for the services your firm has provided for Marie and I in our time of need. I could not have chosen a finer firm near or far to represent us.
John and Marie (Last Name Withheld for Privacy)
My first response is "Wow!" It has only been 11 months since I first heard of "SIRVA" and an HHS program that awarded compensation to its victims and only 7 months since MC&T accepted my case. I feel that your efforts on my part made all the difference.
A. Stoneburner
Thanks to you I am living comfortably in my own home with assistance. After my devastating GBS diagnosis from the flu vaccine six years ago, I didn't know what to do. Thank goodness I found you and your law firm. Thank you so much!
Name Withheld for Privacy
Alison is a phenomenal attorney… When she put together the demand letter she was able to explain what I had been through and how I had felt… I want to thank your firm but personally thank all that had a hand in resolving my case.
Name Withheld for Privacy
The past 10 months have been a whirlwind to say the least but we are truly thankful, grateful and appreciative of …all you have done for our family. This is truly life changing for us. The weight that this lifts off of our shoulders and the peace of mind it will give us….its priceless. So again, thank you.
Name Withheld for Privacy of a Minor Child
Thank you so much. It was so nice to deal with someone who treated us with respect and had a true interest in our future. This would not have happened without your hard work. Please tell anyone who helped with this that we truly appreciate it.
Martin (Last Name Withheld)
I am so grateful for all of your time and tireless work that you have put into resolving my case. Most sincere thanks.
M.R.
I just wanted to thank you for your help over the past 3 years…Thank you for negotiating with the DOJ in order to get as much as we could under the circumstance…It has been a pleasure having you and your wonderful staff here to assist me in this long and tedious effort.
Name Withheld for Privacy
Thank you for all of your efforts all along to help resolve lifelong issues I will always have due to this defective implant. You have held my hand through a lot and each and everyone of you at MCT are appreciated for all of your efforts.
Name Withheld for Privacy
Mr. Maglio, I want you to know the appreciation I have for Diana Stadelnikas and her team for the effort they have put into my wife's claim! The settlement negotiation they achieved (in a very frustrating situation) is outstanding! While there's a way to go yet, I want to assure you will they have my full confidence and gratitude to the finish! I know you must be proud of your people!
W.C.
I thank you so much for your diligent and hard work on my behalf. You are a thoroughly professional and pleasant person and I am grateful for having you on my case.
Susan M.
Client