Bid Protests Procedures and Decisions
What You Should Know to Make Back the Money You Lost
Has the government rejected your bid proposals on contracts?
Bid proposals and preparations for government contracts can be costly to businesses. There is a way to recoup these costs.
Do you believe the government unfairly rejected your bid proposal?
Did you submit a bid that you believe is fair and reasonable, but the contract was awarded to another business? You're entitled to know why the government rejected your bid. The government must prove that an award is fair and reasonably priced. It can be important to challenge the government's reasoning in awarding certain contracts.
In most cases, the amount of time you have to challenge the government's award is days.
What do you need to do to challenge a government's contract award?
Requesting the reasoning a government agency accepted another company's proposal is the first step in recovering your bid and preparation costs. Mctlaw may be able to stop an unfair government agency practice by analyzing the information surrounding an award.
At mctlaw, we specialize in fighting for all relevant public records. Our attorneys know how to interpret these and challenge the government's decision. It's important to ask the government to rush any requests for documents since there is a limited amount of time to challenge a decision.
It's possible a company that won a contract made misrepresentations. They may have purposefully underbid only to act in bad faith and ask for more money down the road. The process can help catch another side's false statements. Or it could be that the government agency showed favoritism to a company based on a friendly relationship with them.
Identifying irregularities in an agency's decision will prepare you to directly challenge the government's award and prove the government made an inaccurate fair and reasonable price determination. A challenge is a formal written petition.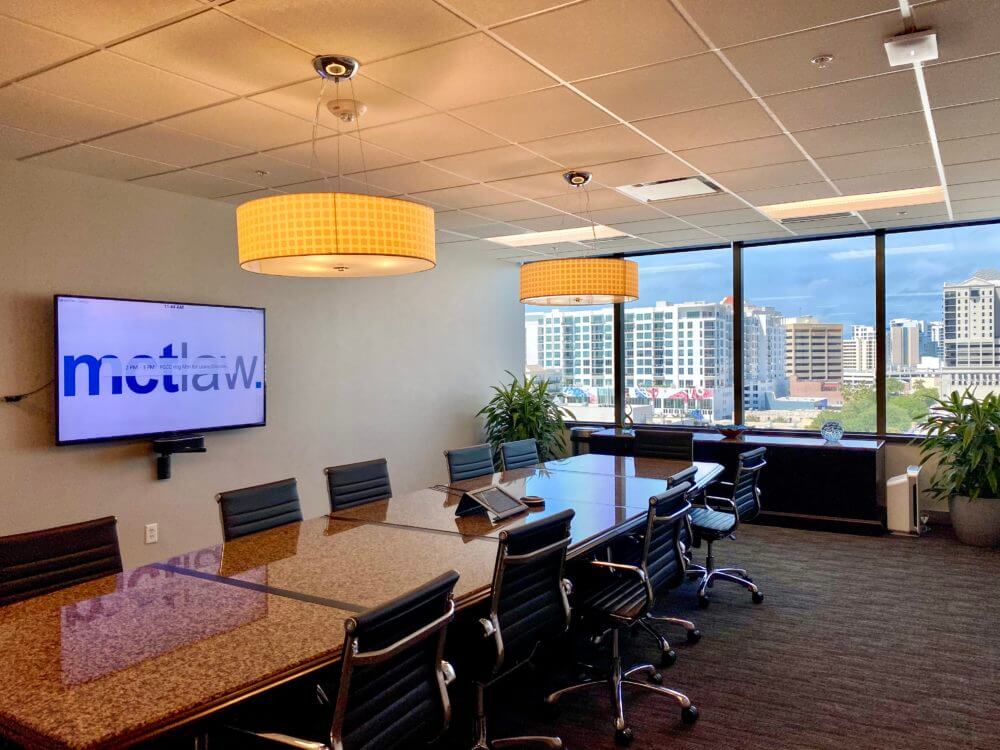 TALK TO OUR LEGAL TEAM
Find Out If You Have a Claim
How do you recover the money bid proposals and preparations cost you?
A formal written petition opens negotiations. In negotiating with a government agency, it's essential to have a strong litigation strategy. Mctlaw strives to settle a bid dispute directly with an agency, but it's important to fully be aware of your next step. Our firm prepares to make sure you're in the strongest position possible if you're unsuccessful in negotiations.
Find out your next steps based on the contract you have below:
Federal Contracts – Mctlaw is highly experienced in bringing bid disputes directly to the Court of Federal Claims (CFC).
State Contracts – Bring it directly to the division of administrative hearings (DOAH).
County Contracts – Follow the same procedure as State contracts.
What are the best outcomes to expect from bid protests?
The outcome depends on what you're challenging. You can challenge the award itself and request they award it to you. If you win the protest, you get the contract.
You may not want to take over the project but still want to recoup the money you lost. A successful bid protest will recover your bid and preparation costs, as well as your attorneys' fees. At mctlaw, we fully maximize any additional statutory damage costs you are entitled to.
My experience with mctlaw for my hip claim was remarkable, I found the communication to be outstanding. I also felt they did an excellent job setting expectations and then delivering on those stated expectations. From net amount, timing of the settlement, how much each related party would receive etc. they were outstanding. I would highly recommend them. They are very professional and set the bar in vaccine injury practice.
L.S
Client
Five stars for mctlaw! Paralegal Leslie Williams did an outstanding job communicating with us and keeping us informed. Thanks for all the help.
M.H.
Client
I am excited to be receiving my final payment so I can put all this behind me. I am really grateful to everyone who played a part in getting me this well deserved settlement as my life has been negatively impacted over the years.
M.B.
Client
We cannot thank you enough for the services your firm has provided for Marie and I in our time of need. I could not have chosen a finer firm near or far to represent us.
John and Marie (Last Name Withheld for Privacy)
My first response is "Wow!" It has only been 11 months since I first heard of "SIRVA" and an HHS program that awarded compensation to its victims and only 7 months since MC&T accepted my case. I feel that your efforts on my part made all the difference.
A. Stoneburner
Thanks to you I am living comfortably in my own home with assistance. After my devastating GBS diagnosis from the flu vaccine six years ago, I didn't know what to do. Thank goodness I found you and your law firm. Thank you so much!
Name Withheld for Privacy
Alison is a phenomenal attorney… When she put together the demand letter she was able to explain what I had been through and how I had felt… I want to thank your firm but personally thank all that had a hand in resolving my case.
Name Withheld for Privacy
The past 10 months have been a whirlwind to say the least but we are truly thankful, grateful and appreciative of …all you have done for our family. This is truly life changing for us. The weight that this lifts off of our shoulders and the peace of mind it will give us….its priceless. So again, thank you.
Name Withheld for Privacy of a Minor Child
Thank you so much. It was so nice to deal with someone who treated us with respect and had a true interest in our future. This would not have happened without your hard work. Please tell anyone who helped with this that we truly appreciate it.
Martin (Last Name Withheld)
I am so grateful for all of your time and tireless work that you have put into resolving my case. Most sincere thanks.
M.R.
I just wanted to thank you for your help over the past 3 years…Thank you for negotiating with the DOJ in order to get as much as we could under the circumstance…It has been a pleasure having you and your wonderful staff here to assist me in this long and tedious effort.
Name Withheld for Privacy
Thank you for all of your efforts all along to help resolve lifelong issues I will always have due to this defective implant. You have held my hand through a lot and each and everyone of you at MCT are appreciated for all of your efforts.
Name Withheld for Privacy
Mr. Maglio, I want you to know the appreciation I have for Diana Stadelnikas and her team for the effort they have put into my wife's claim! The settlement negotiation they achieved (in a very frustrating situation) is outstanding! While there's a way to go yet, I want to assure you will they have my full confidence and gratitude to the finish! I know you must be proud of your people!
W.C.
I thank you so much for your diligent and hard work on my behalf. You are a thoroughly professional and pleasant person and I am grateful for having you on my case.
Susan M.
Client