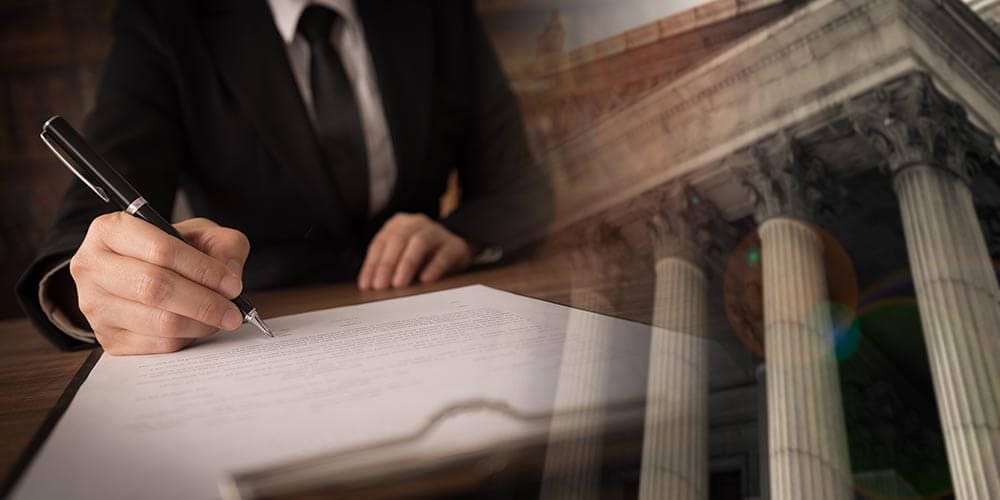 Government Contract Litigation
Protect Your Business When a Federal Contract Goes Wrong
Government Contract Lawsuits
What happens when your government contract goes wrong? It can put your whole business at risk. The government contract litigation team at mctlaw can help you dispute, protest, or litigate an issue with your government contract and help you protect your business.
---
Why Work with the Attorneys at mctlaw?
Our Firm extensively litigates in local, state, and federal courts; against federal agencies that issue contracts, and some of the largest private law firms in the world. We have the legal, technical, and trial skills necessary for any type of lawsuit, no matter the adversary.

A lot can go wrong with a government contract. Don't do it alone.
Talk to an attorney about your situation.
Government Contract Disputes and Adjustments
You can dispute the award of a contract to a competitor or dispute an issue on your awarded contract.
If you think you should have been awarded a contract, or another business is protesting your contract award, we can help. If you have an issue with your ongoing contract, we can help you submit a Request for Equitable Adjustment (REA) or help you make a contract claim for additional payment or for additional time.
There are strategic issues when submitting an REA or claim and some claims require specific certifications to be valid. You should work with an attorney to make sure the format and certification are correct, or your case could get dismissed.
While there are good reasons to choose to submit either an REA or a claim, they involve different processes. There is no deadline for the government to respond to an REA. However, once a claim is submitted to a contracting officer for review, the contracting officer has a deadline to issue a final decision. If no decision is made within 60 days of filing the claim, then the claim is automatically denied. But, that is far from the end of the process
Bid Protests
Bid protests can be argued at the agency level, before the General Accountability Office (GAO), or in the Court of Federal Claims. Even if your bid protest is unsuccessful at the GAO, you can then take your protest to the COFC. Although you will have access to certain records at the GAO related to the award decision, at the COFC, the discovery process should allow you to review all the relevant documents in the administrative record. Keep in mind that while the GAO may be a speedier and less costly method of protesting the award when compared to the COFC, the GAO's final decision is merely a recommendation to the agency. The COFC "may award any relief that the court considers proper." The GAO also has strict time deadlines that, if missed, deprive that body of jurisdiction to decide your matter.
---
Enforcing Your Contract in the United States Court of Federal Claims
If your claim is denied by the contracting officer, you can bring a claim with the U.S. Civilian Board of Contracts Appeals (or in select cases, before other agency Boards of Contracts Appeals). Although this is a strategic choice and depends on the circumstances, the better option may be to bring a claim to the United States Court of Federal Claims in Washington, DC. The court is authorized by the Contracts Disputes Act to hear an appeal of a contracting officer's final decision.
Historically referred to as "the People's Court," the United States Court of Federal Claims has national jurisdiction over most money claims against the federal government. President Abraham Lincoln was responsible for the Court of Federal Claims becoming the national trial court for determinations of private claims against the federal government.
"It is as much the duty of Government to render prompt justice against itself, in favor of citizens, as it is to administer the same, between private individuals."

– President Abraham Lincoln in creating what is now known as the United States Court of Federal Claims.
What is now known as the Court of Federal Claims has decided thousands of cases awarding billions of dollars against the federal government. The Rules of the Court of Federal Claims have been adapted from the Federal Rules of Civil Procedure and apply in cases there. The same is not true for an appeal to the Civilian Board of Contract Appeals or other Federal Boards of Contract Appeals. Independence, rules, and procedures matter a great deal when you are in a dispute with an agency of the federal government.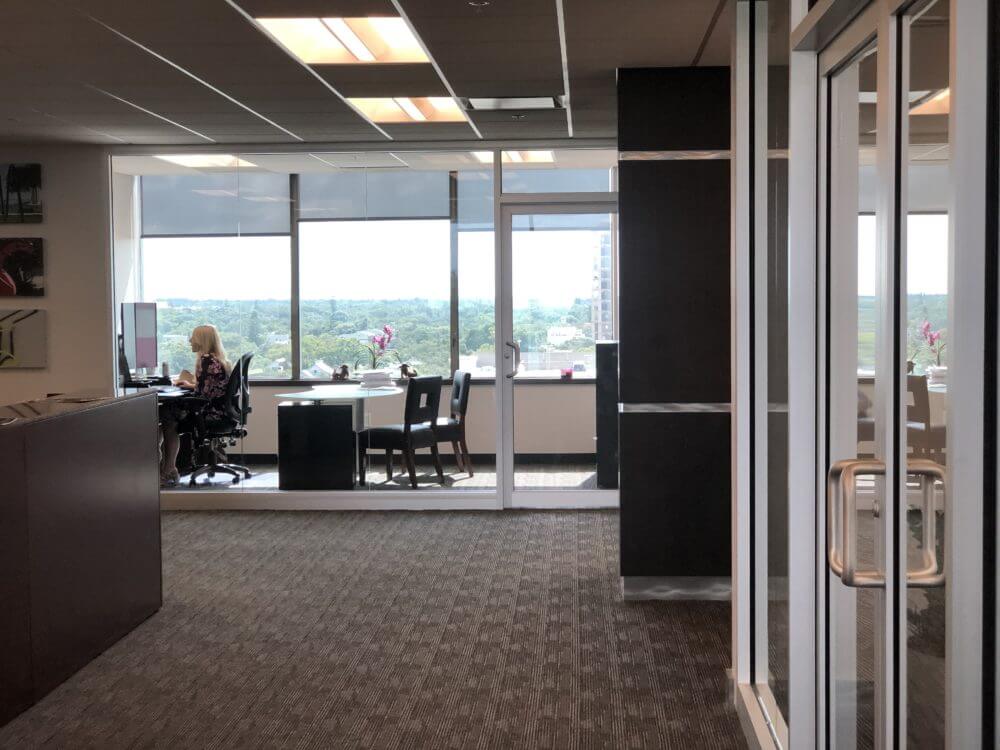 We Respect Your Need for Social Distance at this Time
You do not need to come to our offices. Our attorneys can help you without meeting face to face during this crisis. Anything that needs to be signed or reviewed, can be done online.
Justice at the United States Court of Federal Claims
Question: "How can I get justice from a court that is the part of the same federal government that wronged me?"
This is a question that we hear regularly. Despite being in Washington, DC, across the street from the White House, the United States Court of Federal Claims prides itself on its history, independence, and willingness to hold the rest of the federal government accountable. President Lincoln's ideal is alive and well today.
Our law firm's Washington, DC office is only two blocks away from the Court of Federal Claims. Our attorneys know the Court of Federal Claims and the Court knows our attorneys and our firm.
In fact, mctlaw files more cases in the United States Court of Federal Claims than any other law firm in the nation.
---
Reasons for Litigation
There are many reasons you may find you need to dispute a government contract. In that case, your business needs aggressive legal representation to make sure all parties are fulfilling their agreements. Some of the most common reasons for government contract litigation include:
Changes to the contract
Government or other third-party delays
Negotiating a termination for default into a termination for convenience
Reimbursements for differing site conditions
Demands for additional payment
Adjustment of contract terms
Changing delivery dates
Government's failure to give the contractor the specifications needed to fulfill the contract
FILE A DISPUTE CLAIM
Discuss your business situation with our legal team. Find out if you have a potential dispute claim.
Problems with a Contracting Officer
One of the most common problems in government contracting is when the relationship with the contracting officer sours. Sometimes the officers may push back deadlines, change the scope of the contract, succumb to management pressure, lose impartiality, or even feel slighted after difficult negotiations.
Our attorneys believe business owners in this type of situation need an outside party to represent them. Our goal is always to de-escalate a dispute, but there are times when litigation is in the best interests of our clients.
We Can Help Your Government Contract Business
There is an entire industry of consultants out there promising to steer government contract awards your way. But as a business owner, there comes a point where you need legal advice to securely enter into or further negotiate a contract that benefits you. Our government contracts lawyers will negotiate, defend, and resolve issues for you when the government contract that promised to grow your business threatens to derail it.
We are committed to minimizing your risks and alleviating your concerns so that you can focus on what really matters – your business's success.

About mctlaw
The attorneys at mctlaw represent clients against multinational corporations and governments every day, winning substantial settlements and judgments for our clients.
In the past few years alone, we've recovered hundreds of millions of dollars for our clients. We are trial attorneys with a reputation for standing firm when other law firms back down.
We don't blink, and our clients benefit.
My experience with mctlaw for my hip claim was remarkable, I found the communication to be outstanding. I also felt they did an excellent job setting expectations and then delivering on those stated expectations. From net amount, timing of the settlement, how much each related party would receive etc. they were outstanding. I would highly recommend them. They are very professional and set the bar in vaccine injury practice.
L.S
Client
Five stars for mctlaw! Paralegal Leslie Williams did an outstanding job communicating with us and keeping us informed. Thanks for all the help.
M.H.
Client
I am excited to be receiving my final payment so I can put all this behind me. I am really grateful to everyone who played a part in getting me this well deserved settlement as my life has been negatively impacted over the years.
M.B.
Client
We cannot thank you enough for the services your firm has provided for Marie and I in our time of need. I could not have chosen a finer firm near or far to represent us.
John and Marie (Last Name Withheld for Privacy)
My first response is "Wow!" It has only been 11 months since I first heard of "SIRVA" and an HHS program that awarded compensation to its victims and only 7 months since MC&T accepted my case. I feel that your efforts on my part made all the difference.
A. Stoneburner
Thanks to you I am living comfortably in my own home with assistance. After my devastating GBS diagnosis from the flu vaccine six years ago, I didn't know what to do. Thank goodness I found you and your law firm. Thank you so much!
Name Withheld for Privacy
Alison is a phenomenal attorney… When she put together the demand letter she was able to explain what I had been through and how I had felt… I want to thank your firm but personally thank all that had a hand in resolving my case.
Name Withheld for Privacy
The past 10 months have been a whirlwind to say the least but we are truly thankful, grateful and appreciative of …all you have done for our family. This is truly life changing for us. The weight that this lifts off of our shoulders and the peace of mind it will give us….its priceless. So again, thank you.
Name Withheld for Privacy of a Minor Child
Thank you so much. It was so nice to deal with someone who treated us with respect and had a true interest in our future. This would not have happened without your hard work. Please tell anyone who helped with this that we truly appreciate it.
Martin (Last Name Withheld)
I am so grateful for all of your time and tireless work that you have put into resolving my case. Most sincere thanks.
M.R.
I just wanted to thank you for your help over the past 3 years…Thank you for negotiating with the DOJ in order to get as much as we could under the circumstance…It has been a pleasure having you and your wonderful staff here to assist me in this long and tedious effort.
Name Withheld for Privacy
Thank you for all of your efforts all along to help resolve lifelong issues I will always have due to this defective implant. You have held my hand through a lot and each and everyone of you at MCT are appreciated for all of your efforts.
Name Withheld for Privacy
Mr. Maglio, I want you to know the appreciation I have for Diana Stadelnikas and her team for the effort they have put into my wife's claim! The settlement negotiation they achieved (in a very frustrating situation) is outstanding! While there's a way to go yet, I want to assure you will they have my full confidence and gratitude to the finish! I know you must be proud of your people!
W.C.
I thank you so much for your diligent and hard work on my behalf. You are a thoroughly professional and pleasant person and I am grateful for having you on my case.
Susan M.
Client