We Represent People, Businesses, and Tribal Nations Across the United States
Most people believe that litigation costs too much and takes too long. We agree. Our goal is to resolve legal issues in a faster, more efficient, less costly, and less disruptive way for our clients. We work to eliminate delays and unnecessary costs. We fight so that regular people, small business owners, tribal nations, and the injured can stand up to powerful corporations and government agencies. Clients who come to mctlaw are often outmatched and overwhelmed. We make sure they are heard, can fight back, and get justice.
OUR CORE VALUES
We are fair and professional to all while we do what is right.
We represent our clients to the absolute best of our abilities.
We outwork any adversary or competitor.
We do not wilt in the face of overwhelming odds even when our colleagues cave.
We constantly innovate.
When necessary, we are disrupters.
We make sure that justice is done.
Offices across the country
We can help wherever you are
Capital Office
Washington, D.C.
East Coast Office
Sarasota, FL
West Coast Office
Seattle, WA
Why Choose Us?

Our clients come first. Always

We believe in the clients who we represent

We work as a team to give you strength in numbers

Innovative e-Discovery techniques to uncover evidence
Sought after by national media as experts in our field

Using technology to transform
Meet our attorneys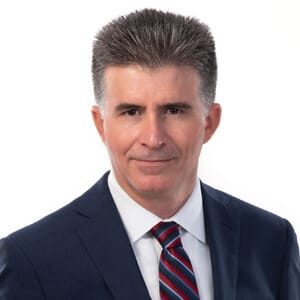 HONORS & AWARDS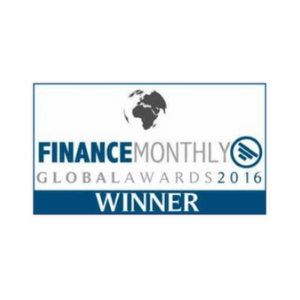 Testimonials
I could not be more pleased with the high level of service I received from this team. Their professionalism and responsiveness, while successfully executing on my behalf was top notch. I highly recommend this firm if you find yourself in need of effective legal representation.

David B.
What a refreshing experience. This law firm and all the staff are exceptional. It was a pleasure to work with them on what could have been a very stressful issue. I wish all law firm were as thoughtful. They kept me informed and made me feel like they truly cared which is rare these days. Highly recommend them

Deborah H.
Entire staff was professional, caring and pleasant to deal with. Always felt when talking to paralegals or attorneys confident in their answer's to my questions. Was kept advised as to where our case was. I thank the entire staff for their help. I would whole heartedly recommend their services to anyone in need of legal advice.

Susan S.
Accessible, compassionate team of lawyers and paralegals who are prompt, knowledgeable and honest with answers to any questions any time of the day or night.

Cheryl T.
News
An Alachua County judge ruled against Exactech's attempt to limit who can file a lawsuit in Florida this week (Case No. 01-2022-CA-2670). This decision opens the door for anyone in the country to file the claims in the consolidated lawsuit in Gainesville, Florida. Lawyers for Exactech, a Florida company based roughly 5 miles from the […]

Ennis, TX – (Nov 28, 2022) The family of a 29-year old Texas man, Dustin Hernandez, who died after drinking kratom tea, has filed a wrongful death lawsuit in Ellis County Court (Case No. 109825). The lawsuit alleges that Dustin Hernandez's death was caused by kratom products imported, distributed, and sold by Jacob Fletcher; Shaman […]

PALM BEACH, FLA. (PRWEB) NOVEMBER 28, 2022 The family of a Palm Beach County woman has filed a wrongful death lawsuit (Case No. 9:22cv81731) against Sean Michael Harder, of Grow LLC (d/b/a KD Incorporated and The Kratom Distro). The lawsuit alleges that Mr. Harder's kratom products are responsible for the death of 39-year-old mother of […]
FEATURED ON: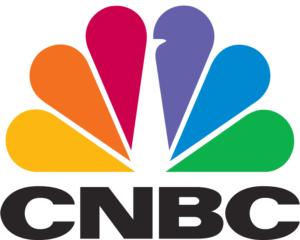 Contact Us Now
My experience with mctlaw for my hip claim was remarkable, I found the communication to be outstanding. I also felt they did an excellent job setting expectations and then delivering on those stated expectations. From net amount, timing of the settlement, how much each related party would receive etc. they were outstanding. I would highly recommend them. They are very professional and set the bar in vaccine injury practice.
L.S
Client
Five stars for mctlaw! Paralegal Leslie Williams did an outstanding job communicating with us and keeping us informed. Thanks for all the help.
M.H.
Client
I am excited to be receiving my final payment so I can put all this behind me. I am really grateful to everyone who played a part in getting me this well deserved settlement as my life has been negatively impacted over the years.
M.B.
Client
We cannot thank you enough for the services your firm has provided for Marie and I in our time of need. I could not have chosen a finer firm near or far to represent us.
John and Marie (Last Name Withheld for Privacy)
My first response is "Wow!" It has only been 11 months since I first heard of "SIRVA" and an HHS program that awarded compensation to its victims and only 7 months since MC&T accepted my case. I feel that your efforts on my part made all the difference.
A. Stoneburner
Thanks to you I am living comfortably in my own home with assistance. After my devastating GBS diagnosis from the flu vaccine six years ago, I didn't know what to do. Thank goodness I found you and your law firm. Thank you so much!
Name Withheld for Privacy
Alison is a phenomenal attorney… When she put together the demand letter she was able to explain what I had been through and how I had felt… I want to thank your firm but personally thank all that had a hand in resolving my case.
Name Withheld for Privacy
The past 10 months have been a whirlwind to say the least but we are truly thankful, grateful and appreciative of …all you have done for our family. This is truly life changing for us. The weight that this lifts off of our shoulders and the peace of mind it will give us….its priceless. So again, thank you.
Name Withheld for Privacy of a Minor Child
Thank you so much. It was so nice to deal with someone who treated us with respect and had a true interest in our future. This would not have happened without your hard work. Please tell anyone who helped with this that we truly appreciate it.
Martin (Last Name Withheld)
I am so grateful for all of your time and tireless work that you have put into resolving my case. Most sincere thanks.
M.R.
I just wanted to thank you for your help over the past 3 years…Thank you for negotiating with the DOJ in order to get as much as we could under the circumstance…It has been a pleasure having you and your wonderful staff here to assist me in this long and tedious effort.
Name Withheld for Privacy
Thank you for all of your efforts all along to help resolve lifelong issues I will always have due to this defective implant. You have held my hand through a lot and each and everyone of you at MCT are appreciated for all of your efforts.
Name Withheld for Privacy
Mr. Maglio, I want you to know the appreciation I have for Diana Stadelnikas and her team for the effort they have put into my wife's claim! The settlement negotiation they achieved (in a very frustrating situation) is outstanding! While there's a way to go yet, I want to assure you will they have my full confidence and gratitude to the finish! I know you must be proud of your people!
W.C.
I thank you so much for your diligent and hard work on my behalf. You are a thoroughly professional and pleasant person and I am grateful for having you on my case.
Susan M.
Client